Product & Design
·
Stockholm
·
Remote
Amazing Product Manager - Growth
We are now looking for a Product Manager that can help us drive growth, and help our customers to start implementing the future of hiring, today! 🚀
Amazing Product Manager - Growth
 Think back to the day of your graduation. Think about all the people that stood beside you on that day. You had all accomplished something fantastic. You had worked hard to earn your degree and finally, it was time to harvest the fruits of your efforts. To get a job that could pay the bills! Now to the million-dollar question, would you hire all your classmates? 
We are gonna go ahead and guess the answer is no. Simply because we guess you were not equally impressed with all your classmates… But why is that? On paper, you were all the same. Your CVs said the same things. You should be equally good, right? 
Many recruiters have fallen into this trap. Believing that what they read on papers tells them enough about the individual behind the CV. Alva Labs offers a solution to those recruiters. A way to, objectively and fair, evaluate candidates based on who they are, and based on that, make better hiring decisions. We use science to power up recruitment processes and it has proven to be a success. We are now out hunting for our next Product Manager to come help us grow even faster.  
Is it you? Or one of your classmates? 
The company
Alva Labs offers a SaaS solution that is helping global companies grow their team in a scientific way. Alva has created a unique candidate assessment platform that helps companies build their organizations with the right people in the right place. By combining state-of-the-art psychometrics, data science, and an obsession with candidate experience, it provides the needed tool for data-driven talent acquisition. 
We are growing 2-3x per year and are in the exciting phase to launch Alva in new markets. Currently, we are focusing a lot on making Product Led Growth our engine for expansion. 
The role
We are looking for a Product Manager to help shape our next wave of growth.
Together with a team of engineers and designers, we want you to help set the vision for the squad, prioritize what should be built, test out new features and take lead in figuring out how to best scale growth in the company. 
You will focus on the core journeys and work closely with our more commercially facing teams, such as marketing and Customer Success. Bottom line, you will have a lot of say and we want you to teach us how the job is done and how we can build our product to maximize product-led-growth. Up for the challenge?!
You
We believe you are someone who can get things done. You are likely comfortable to ship things and test them out. You are goal-oriented, initiative-taking, and just an amazing person to be around. 
What about my background, you might be thinking. Well that's the thing, we aren't big fans of focusing on that. Perhaps you come from Product Management, product perhaps from engineering, product ownership, or from design. Maybe you have a financial background, we don't know. Ideally, you have worked in-house with consumer products (or you are just eager to learn, and learn fast).  In this role, you will:
Envision and execute impactful ways to bring new products to market
Wear many hats and do what is necessary to bring a great product to market
Be the key spokesperson for all growth opportunities between product, marketing, sales and customer success
Define, understand and improve growth funnels and metrics
Your future colleagues
We have skiers, runners, lego builders, musicians, Dancing with the stars-winners, cricket lovers, PhDs, pilots, bakers, multi-lingual wine lovers. Our sub 50 people team represents over 15 different nationalities and a wide spread in professional backgrounds. We dare to promise both intriguing conversations, belly laughs and a lot of learning. The current lunchroom discussion that is on everyone's lips: if a dolphin could smoke, would it smoke through its moth or through its blowhole?
 If you want to creep out on this (perhaps your future) team, fire away!
Why join Alva?
The problem we are solving is not just engaging and interesting (the combination of psychological science and statistics, with a large chunk of candidate experience obsession, what's not to love?!), but it is also something that has a tremendous impact on both people and businesses. You will have the opportunity to work with something that truly makes a difference. 
With 200+ customers, strong YoY growth, a CSAT of 85, and 150 000+ assessed candidates, there is a lot of greatness to build from. We are now entering an exciting phase of our company journey, where Product Lead Growth, together with internationalization, is our main focus. In the role of PM, you will be a cornerstone in making that a success. 
You will get 7 weeks of vacation, an on-market salary, a generous preventive care benefit, and a few other neat perks. You can read all about our benefits here and our company values here. 
The hiring process
Given that we claim to be experts in hiring, you probably wonder what we have in store for you. 
Create job ad with giggle potential
Make candidates read (and giggle)
Hope candidates apply
Skip the whole CV screening and go straight for the shebang (the Alva tests)
Have 1st interview focusing on soft skill
Have 2nd interview focusing on technical skills and PM competencies (and present the oh so scary hiring manager)
Have a case
Have a final interview with the closest team members
Seal the deal and pop the bubbly!
Introduce new life as an Alvatar (and hope they don't puke when they hear the phrase Alvatar)
Come help us change the world of hiring!
Welcome to Alva!
Team

Locations

Stockholm

Remote status

Temporarily Remote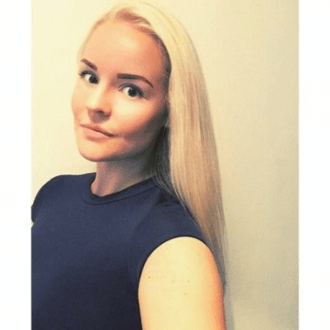 Contact
Minya
Talent Acquisition Manager
Related jobs
Celebrating diversity
At Alva we know that we achieve greater things when we have a diverse team. Different backgrounds, different personalities and different experiences all help to broaden our perspectives and push our innovation and creativity. We welcome and encourage all applications regardless of religion, ethnicity, gender identity, sexual orientation, national origin, disability or age.
About Alva
We're a Stockholm-based SaaS scale-up that offers a unique candidate assessment platform. We help companies build their organizations with the right people in the right place, in a fair, accurate and automated way.

Already working at Alva?
Let's recruit together and find your next colleague.